Rodeo Injuries and Prevention
Posted by Dr. Huebert on Jul 13 2022, 10:18 AM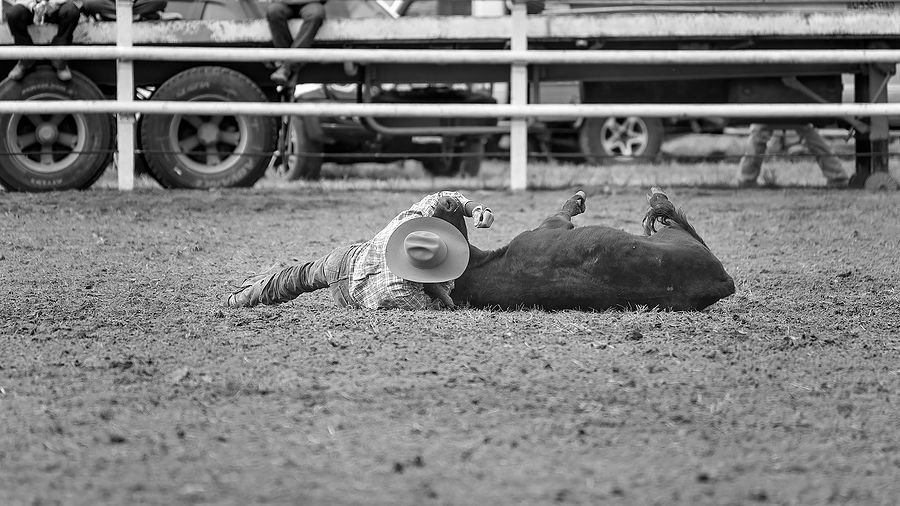 Rodeos involve horses, cowboys, and a bucking bronco. Riders must face the rough and tumble ride of a bronco. Horses can be unpredictable, and riders must always remain alert. A rider's safety depends on their experience, skill, and relationship with the horse. Injuries are rare, but they can be very serious. Riders can suffer broken bones, sprains, and concussions. 
Rodeo Injury Prevention Tips
Rodeos are exciting events with adrenaline-fueled cowboys and cowgirls performing dangerous feats. With endless opportunities for injuries, it can be difficult to keep a rodeo safe and ensure participants' well-being. The following are a few tips for rodeo injury prevention.
Rodeos Require a Perfect Climate
Rodeos take place outdoors, so it's important for organizers to choose a climate that is appropriate for the event. Rodeos should not be held during months where there is a large chance of rain or snow, as these conditions can cause cancellations, delays, or even injury. In addition, rodeos should not be held during months that are extremely hot. Temperatures above 90 °F can be dangerous for rodeo participants.
Unsafe Conditions Are Detrimental to Rodeo Safety
When rodeos take place in unsafe conditions, the chance of injury to participants increases; rodeo organizers should inspect their venue before throwing the rodeo to ensure it is in a safe condition. The following rodeo safety tips can help rodeo organizers prevent injury to their participants.
Unsafe conditions can include slippery surfaces, loose, broken, or unsafe equipment, and uneven ground.
If any of these conditions are present, organizers should remedy them immediately before throwing the rodeo.
Organizers should also ensure that all equipment being used in the event is safe and properly maintained.
If organizers have a staff member in charge of rodeo safety, they should check that staff member's credentials to ensure they have the experience necessary for the job.
Rodeo organizers should ensure their rodeo venue has first-aid kits on hand in case of injury.
Wear Safety Gear
There are some simple things you can do to prevent rodeo injuries. Riders need to wear protective gear, such as a helmet and protective gear on the legs and arms. Don't ride a horse if you've consumed alcohol, and never ride your horse on a dangerous trail or in bad weather. If an accident does occur, seek prompt medical attention. Riders also need to wear spurs, which can damage the fetlock, the area where the lower leg meets the upper leg. Spurs can also injure the soft tissue in the foot.
If you are someone who has suffered from a rodeo injury, book a consultation with Dr. Huebert by calling us at (503) 691-2000. Visit Regenerative Sport & Spine Center at 7654 SW Mohawk Street (bldg. K), Tualatin, OR 97062, to get the best treatment for your injury in Oregon.