Social distancing in office
Posted by DR. HUEBERT on Apr 26 2021, 11:00 AM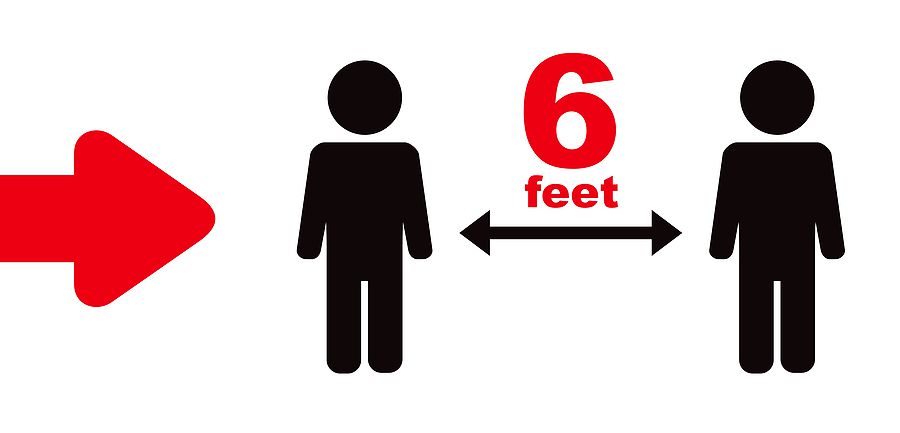 The COVID-19 pandemic has brought about a lot of restrictions to how we go about our everyday routine. Practicing caution and safety is the need of the hour, among which maintaining social distancing is quite a prominent one. 

Why is Social Distancing Important?
The importance of social distancing arises because of the fact that the spread of COVID-19 occurs by the transfer of droplets of bodily fluids from infected people, such as saliva, to the mucous membrane of non-infected people, through eyes, nose, and mouth. This can happen if someone with a Covid-19 infection but not wearing a mask speaks loudly, coughs, or sneezes near you, causing the virus to spread. As per various studies, these droplets can spread from between six and 10 feet depending on various factors. This risk of transmission of the virus can be minimized by practicing proper social distancing and by wearing a mask. By implementing this practice in offices and workplaces, it is possible to prioritize public and community safety.
Here are a few pointers that should be kept in mind when it comes to social distancing in workplaces:

A safe distance of 6 feet has to be maintained between individuals, which significantly reduces the chances of virus transmission.
Please give importance to physical barriers, such as barricades, guidelines, etc., that are placed by the authorities.
In case there are significant openings between cubicles of adjoining co-workers, please notify the authorities and ask them to establish a firm barrier.
It is best to avoid the common areas, such as pantries, food courts, use of microwave ovens, etc.
Following strict hygiene while using washrooms is of extreme importance. Make sure the support staff is sanitizing the bathrooms after each use.
Washing hands or sanitizing them using alcohol-based sanitizers is highly effective in curbing the transmission of the virus. This is especially important if you visit board rooms, use a co-worker's computer, etc.
Greeting your friends/co-workers by shaking hands or hugging them has to be avoided at all costs.
While waiting in receptions, make sure the chairs are placed at a distance of at least six feet from each other. If not, please inform the authorities.
Whenever possible, make use of video conferences and telephonic calls instead of physical meets.
It is best to wait in one's car instead of using the common waiting area.
And of course, it goes without saying, the use of face masks is extremely important as it keeps infected individuals from transmitting the virus and the healthy from contracting it.

In case you experience the symptoms of COVID-19, please get immediate help from the healthcare authorities.